Anette Miate is a freelance graphic designer operating under Coyote Studio in Sydney. She enjoys watching David Attenborough documentaries, dreams of living in Palm Springs and is a cacti enthusiast. She is currently open to freelance opportunities.
Anette can't imagine a world without design.
It's a powerful way to make an impression, stir emotions and inspire action - considering that most decisions are first shaped by our eyes.
​
She loves using illustrations, colour and other visual elements to connect with the desires of consumers. In her world, less is more and simplicity is sophisticated.
A bespoke and minimalistic approach helps her get to the heart of what her clients want to express, without the noise that's so distracting these days.
​
She's been working for a branding agency for more than two years, while freelancing on the side. Her specialty is using print and digital design to create memorable and useful solutions for brands and people alike.
Major issues when she gets her (fresh) sneakers scuffed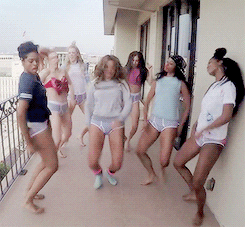 She has been to four Ed Sheeran concerts. And will not stop...